Integrated Family Community Services is a small organization with a large impact. Regularly scheduled or episodic, individual volunteers, families or small volunteer groups, all help staff complete the day-to-day tasks involved in serving our community. Volunteers and staff work together at food collection and distribution, administration, and special events.
IFCS relies on the generous donation of volunteer time to accomplish the mission of nourishing lives, and volunteers often find their own lives nourished in the process. Contact our Volunteer Coordinator with any questions, or to begin a conversation.
The Volunteer Program nurtures community engagement to accomplish IFCS' mission through recruitment, education, and training of volunteers to ensure equitable delivery of programs and services.
Weekly Individual Opportunities
After making a VolunteerHub account and choosing the preferred activity, volunteers will complete a profile. Once a profile is complete, sign up for any shift that fits your schedule; it's that easy! Additional Orientation and Background Check required for weekly volunteers after first shift.
Please note: Volunteer shifts typically occur Monday-Friday between 8am-4pm.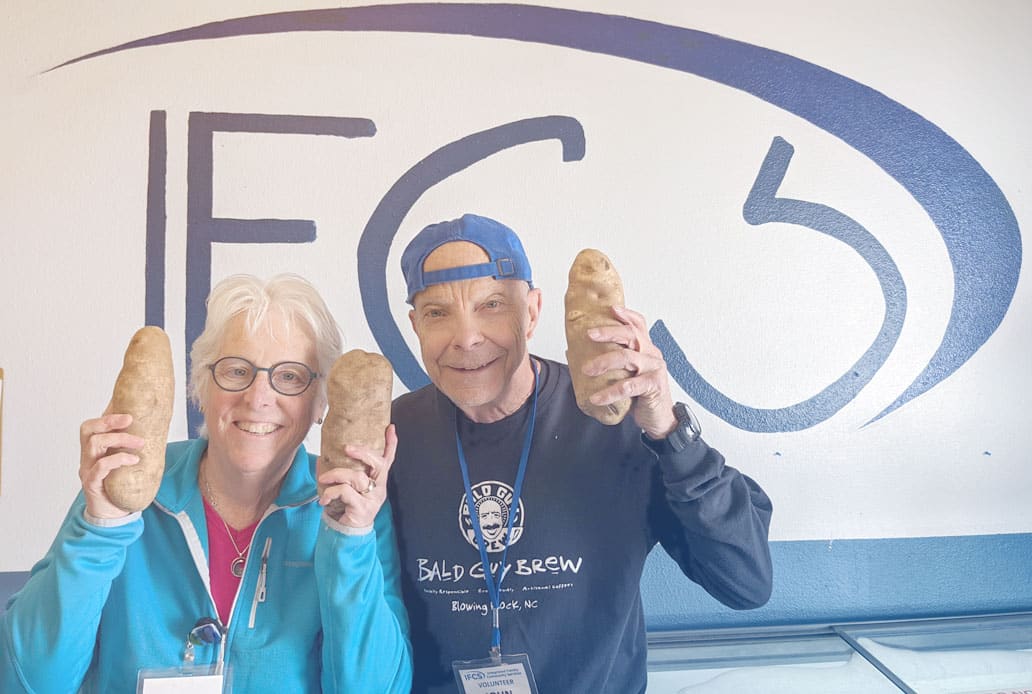 Assist market visitors in shopping for free groceries. Other tasks include light stocking, customer service, accepting and sorting incoming donations. Volunteers must be able to be on their feet for 3.5 hours, and enjoy working with the public.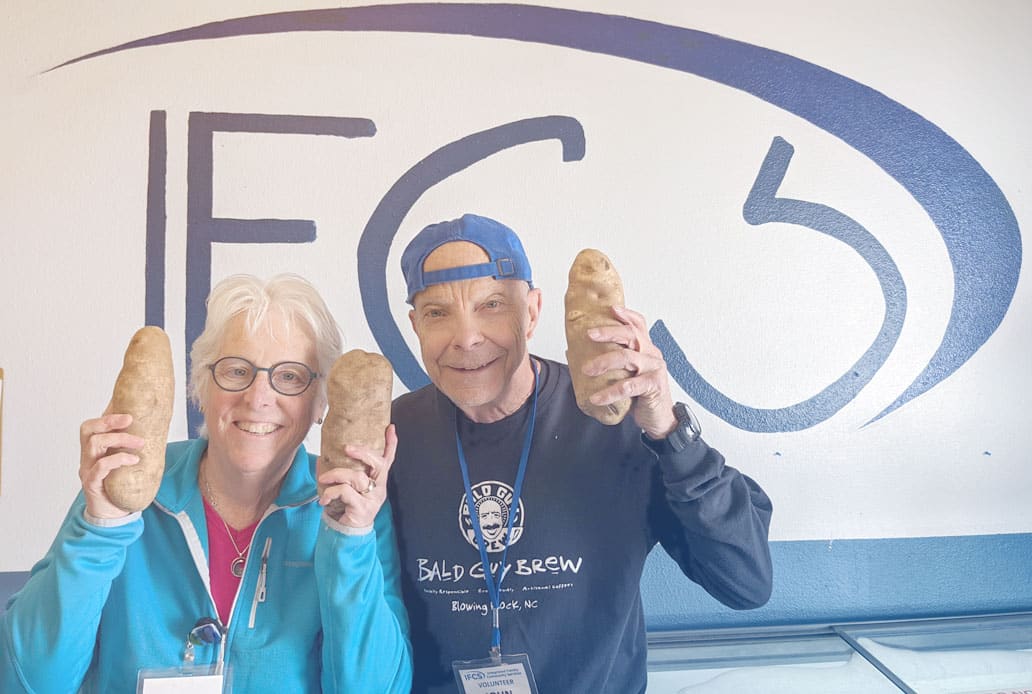 Bilingual Client Registration Volunteer
Assist our small team of resource navigators in daily data entry and client services. We prefer a weekly commitment to a dedicated time slot, though we can modify the role for one time volunteers. Bilingual spoken Spanish and English highly recommended. Bilingual spoken and written Spanish and English preferred. Contact Volunteer Coordinator for more information.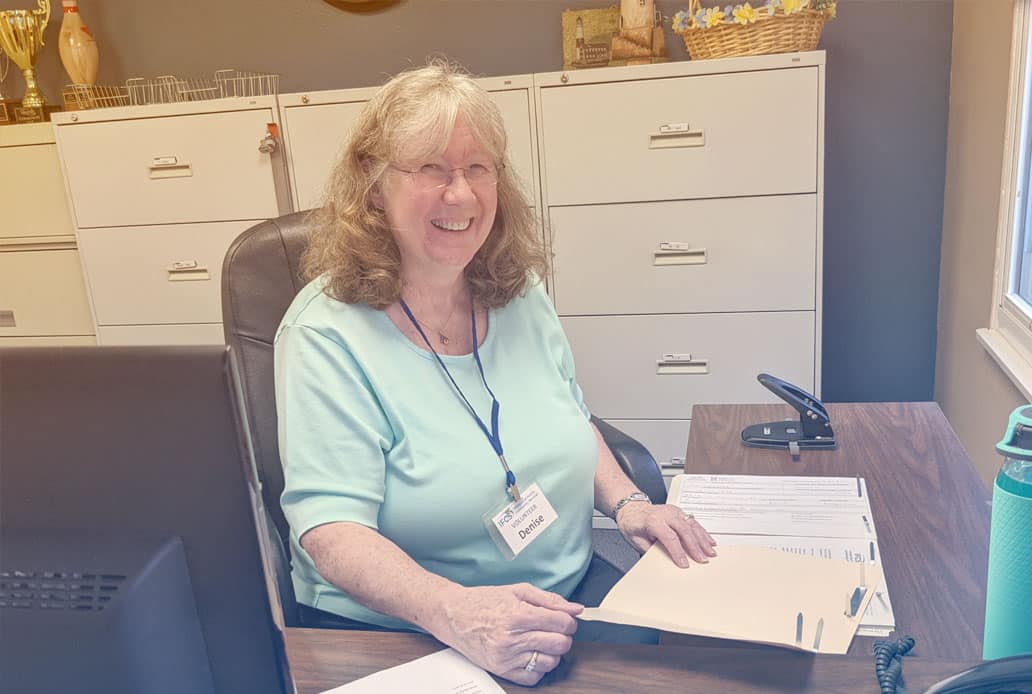 Help staff complete day-to-day tasks that include directing phone calls, entering and quality checking data, and completing special projects. This is a sedentary position, and requires basic computer knowledge. Afternoon shifts are currently filled; morning admin volunteers are needed at this time.
Help staff pick up donations from local businesses and community partners. Scheduling with this position is flexible, though we prefer morning availability and volunteers who can be 'on-call.' We have a van for large pick ups, but some volunteers may prefer to use a personal vehicle. Requires Colorado Driver's License, age 21 and older, and if using a personal vehicle, valid car insurance. Some opportunities may require ability to lift up to 40 lbs. 
Help staff with building upkeep while keeping expenses minimal. Tasks will vary based on professional/trade knowledge and needed repairs. It is appreciated if the volunteer can donate, procure, or purchase necessary supplies and necessary tools if unavailable on site. Volunteer must be able to perform physical tasks related to the needed maintenance, and provide relevant references or current certifications. 
School Service / Episodic Opportunities
After making a VolunteerHub account and choosing the preferred activity, volunteers will complete a profile. Once complete, short-term volunteers can directly choose when they volunteer. Ability to lift up to 40 lbs is required for all short term volunteering.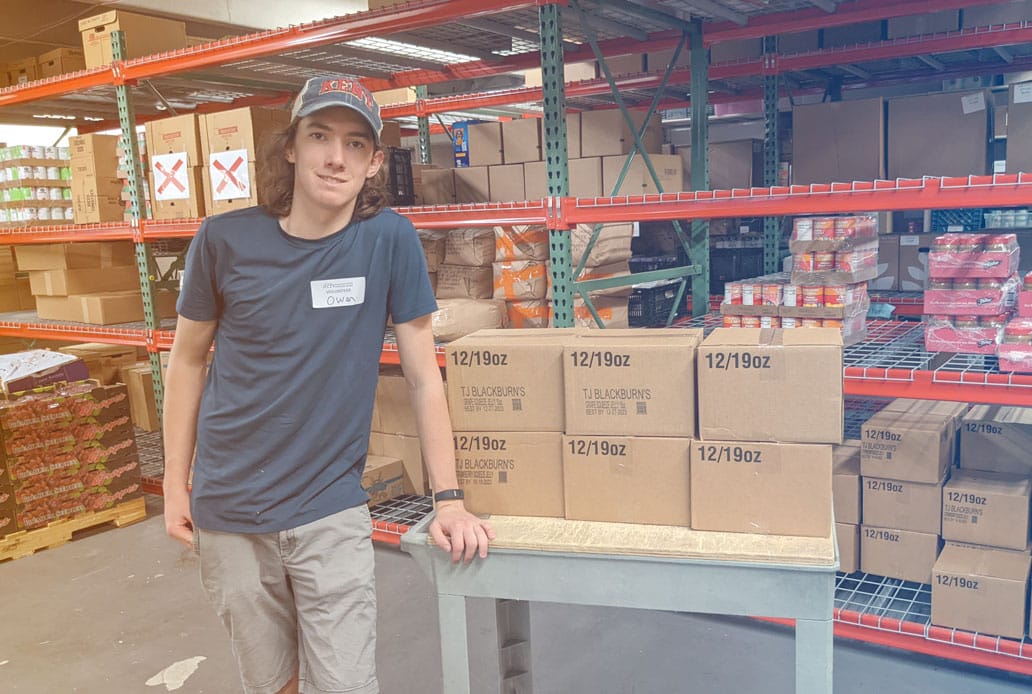 High school and College students wishing to complete up to 20 community service hours are invited to join our Food Market volunteer team!
Students 10-15 years old may volunteer with adult supervision

Students 16-17 years old may volunteer independently with guardian permission

College students wishing to volunteer for a full semester will require a background check and orientation
We invite those who wish to volunteer up to 3 times to join our Food Market volunteer team! Tasks will vary on the shift.
• Small Group Opportunities
We offer a variety of opportunities for groups consisting of 6 or fewer volunteers. Specific opportunities vary based on availability, and typically require ability to lift items weighing 30-40 lbs. Please reach out to the volunteer coordinator with the following information: organization/company name, size of group, preferred timeframes.
Currently we do not have any large event opportunities available. Please check back later!
• Court-Ordered Community Service Opportunities
We have partnered with Arapahoe County and Jefferson County as an approved Community Service Agency. At this time, IFCS will accept Court Ordered Community Service volunteers only if there is a referral from either the Arapahoe or Jefferson County Community Service office. Please connect with the appropriate court system for a list of approved agencies.
If you have any questions about volunteering or the work we do at IFCS, please contact Tara Magaña, Volunteer Coordinator. 
Would you like to partner with us? Support IFCS programs to nourish lives and help alleviate hunger in our community.